House Addition Durham NC
A busy married couple wished to expand their Spanish Revival style home and reorganize the private spaces to better celebrate their shared life and define their personal realms.
An additional requirement was a private outdoor space that could also accommodate the socializing that is an important part of their professional and family lives.
The most satisfying solution was to add a very large master bedroom opening directly onto a large roof deck, which soon became the center of the public and private house.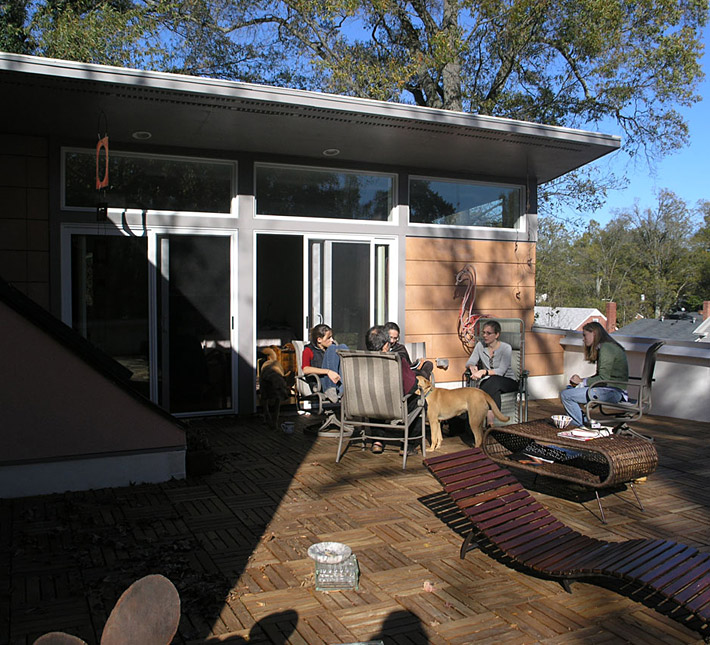 House Addition Durham NC
The house was located in an historic district, but was something of an anomaly, since this kind of stucco Spanish Revival style building is quite rare in Durham.
The enlightened historic preservation commission appreciated that the addition was clearly of today. The terra-cotta cladding system was chosen to allude to the terra cotta roof tiles used as accents on the original house.
My only regret with this project is that unforseen conditions in the existing house necessitated the use of sheet metal details, rather than the mahogany trim originally specified.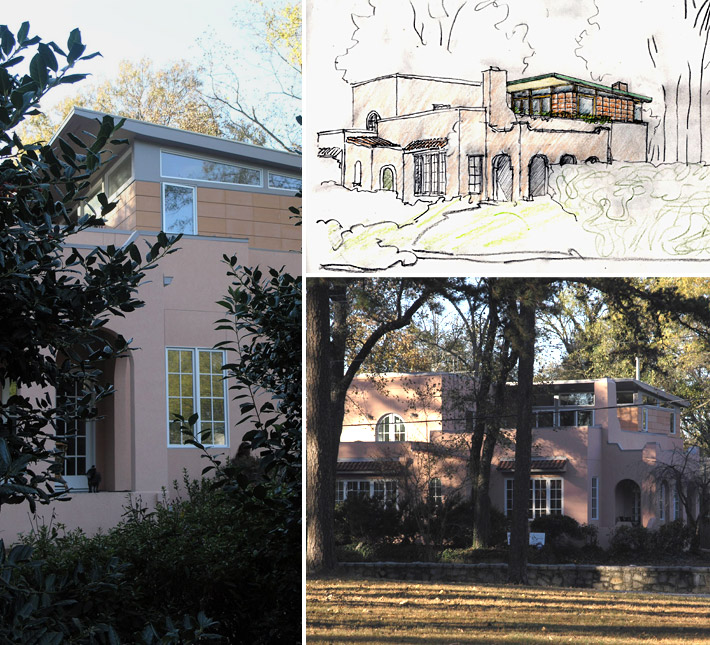 House Addition Durham NC
A portion of the construction documents.