House Eastern Shore MD
This house, currently under construction, offered the unusual opportunity to select a house site on a large parcel of farmland. The great beauty of the vast cultivated areas bounded by strips of huge trees, and a client with a philosophical interest in simplicity, suggested a modest, even austere, approach. The final site, at the edge of a vast field and overlooking a winding creek, conjured to my imagination a "megaron," the archaic Greek archetype of the manor house.
The form is a compact block and the fenestration has a simple insistent order. The resultant quiet monumentality hovers between the classical and something more primordial.
The primary exterior material is whitewashed brick, common in the colonial and early American architecture in the area, yet deployed in a contemporary engineered cavity wall application, providing maximum waterproofing, reflectance, insulation & air-tightness.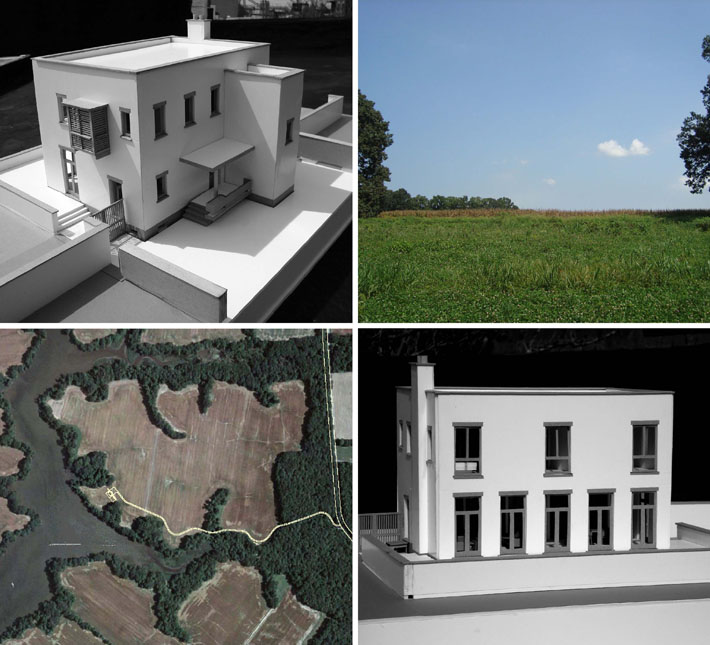 House Eastern Shore MD
The first floor plan is inspired by the 18th century "orangery" typology: essentially a long, high-ceilinged room with a row of tall glass doors. This allows the large living / dining room to be used like a screened porch or outdoor room during the temperate parts of the year.
The simple zoning of "servant" and "served" spaces is reinforced by changes in ceiling height and floor material.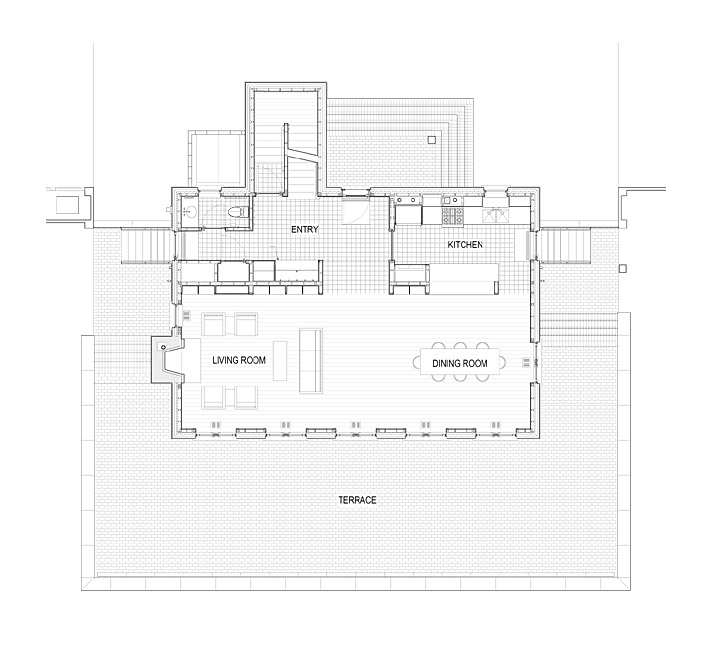 House Eastern Shore MD
The second floor plan recapitulates the basic functional zoning of the first floor. One of the client's special requests was an enclosed balcony intended as a private contemplative refuge.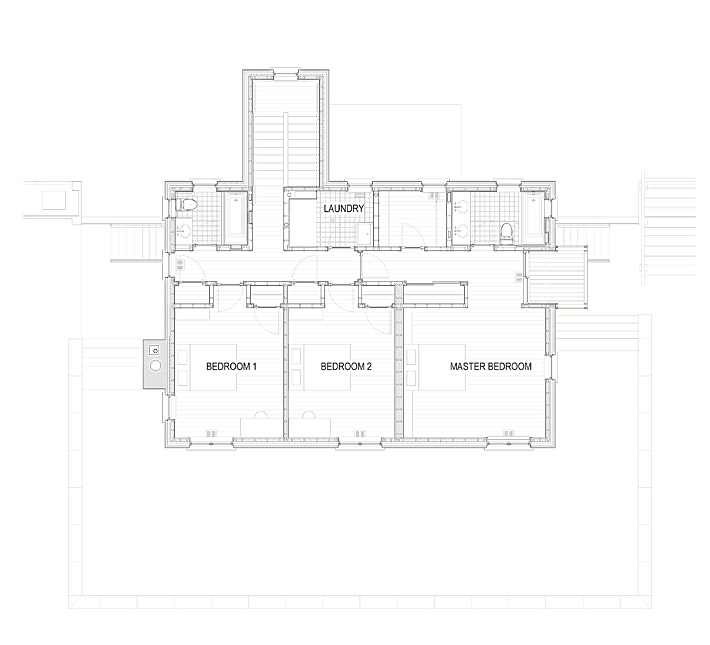 House Eastern Shore MD
The site plan evolved in conformance with the rigorous environmental regulations in effect along the Chesapeake Bay and its tributaries.